Orange lens
List Price
Discounted price
€24,90
Unit price
per
Promo
Sold Out
Shippingone free starting from €100 (Valid only for Italy)
PAYMENTS ACCEPTED

In our online store, we offer a wide range of payment options to make your shopping convenient, safe and hassle-free. We are committed to ensuring a pleasant shopping experience for our customers, and to this end, we accept the following payment methods:

Credit and Debit Cards: We accept major credit and debit cards, including Visa, MasterCard, American Express and others. You can rest assured that your transactions will be safe and secure with advanced encryption technology.

PayPal: PayPal is one of the most trusted online payment platforms in the world. You can use your PayPal account to make payments quickly and securely.

It is also possible to select the new optionone PAYAPAL payment in 3 installments.

Klarna: Buy now, pay later at your favorite stores grazie Klarna. At the time of payment it is possible to divide the total purchase into three convenient installments.

Bank transfer: If you prefer to pay by bank transfer, we will provide you with all the banking information necessary to complete the transactionone. Remember that processing timesone may vary depending on your bank.

ATM Pay: ATM Pay is the digital service of the ATM circuit to make instant payments, transfersrimmoney and purchasing institutions – online and in store - simply, quickly and securely via smartphoneone.

Cash on delivery: We offer cash on delivery service, which means you can make payment directly to the courier upon delivery of your order. (€6,00 ​​will be charged for the cash on delivery service).

Satispay: Satispay it is one of the most used online payment platforms in Italy. You can use your account Satispay to make payments quickly and securely.

Apple Pay: Apple Pay is a mobile payment and digital wallet service developed by Apple Inc. It allows users to make payments in stores, within apps, and on websites using compatible Apple devices.

Google Pay: Google Pay is a mobile payment and digital wallet service developed by Google. It is designed to allow users to make payments securely and conveniently using their mobile devices, such as smartphonesone and smartwatch.

We ensure that all transactions occur securely and comply with data security standards. Additionally, we provide a simple and intuitive checkout process to make checkout a hassle-free experience.
SHIPMENTS AND RETURNS

SHIPPING

You ship itone it is free for amounts over €100,00
NB The standard shipping costone it is €6,90 (Express Courier)
For payment on delivery there is a €6,00 ​​cash on delivery service regardless of the amount.



All shipments to Italy are made via Express courier: UPS o SDA.
Shipping timesone depend on the geographical location of destinationone of the goods.
Generally all shipments to Italy are delivered within 24/48 hours from the time of shipmentone (excluding public holidays).

Every order received by 14.30pm is shipped the same day it is receivedone of the order. (Excluding orders with payment method: Bank Transfer, where you ship itone will take place after the payment has been credited)

For each shipmentone tracking code will be provided via email to be able to track the positionone of the package.

---

EASY EXCHANGE AND RETURN

1- You can contact us via the following channels to exercise the right to withdraw or exchange with another item: Site chat, Email Address: info@demonocchiali.it , By telephone on 0445/315537

2- Choose the formula for returning the package: You can choose whether to send the package to us independently with the courier you prefer, or at a cost of Euro 7,00 (rate valid for Italy, for foreign countries different rates will be applied based on the country) with GLS we provide collection service by appointment (Choose the day and morning/afternoon), it will be sufficient to close the box with adhesive tape and hand it over to the courier. (By agreement with the Bigline company)
* In case of product exchange, the redelivery will be €6,90 regardless of the amount of the product
**Excludedone of collections in: ZTL and Zone disadvantaged (where there will be a supplement)

3- Please wait for our receiptone for the rimbag (on the same day of receptionone, in case of return, it will be made on rimbag), or tell us the model and color with which you intend to exchange.

4- Wait for the return (in case of exchange) and have fun with the new glasses DEMON.

For more information on returns click here
HOW TO CONTACT US

Do you want to speak to one of our operators for more information or which product to choose based on your needs?

You can contact us in the way you prefer:

- By telephone: By calling the number 0445/315537
- Whatsapp: By writing to us at 0445/315537
- Instant chat: At the bottom of the page you will find the icon
PRODUCT INFORMATION
Frame Material:
TR90 Ultralight
Weight:
25 grams
Frame Color:
Gloss Black
Lens Type:
Orange lens
Other:
Length-adjustable rods
In Endowmentsone:
Microfibre case
Sports:
running, Trail Running
Fit:
Unisex (Man and Woman)
Dimensions:
Width: 143mm; Height: 47mm - Rod Length: From 120mm to 130mm; Lens base: 8
Visualize complete details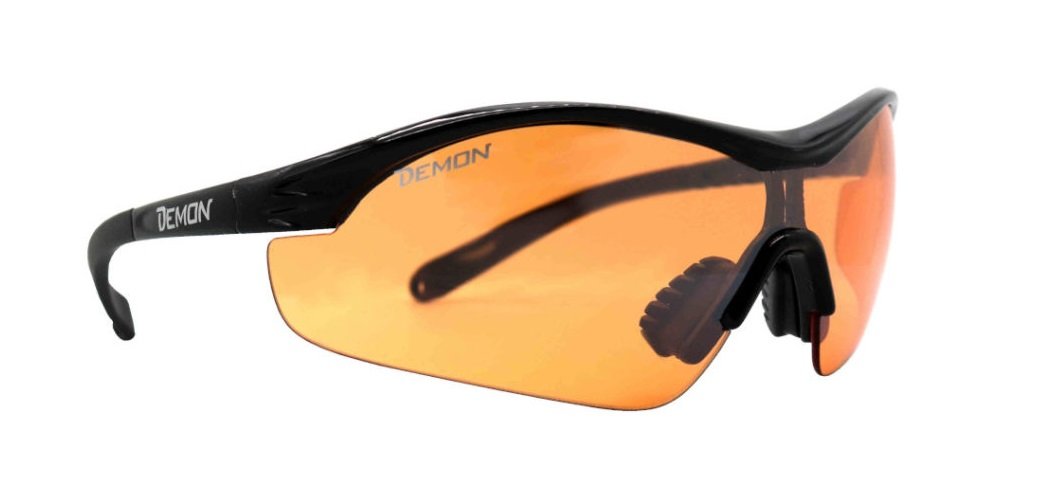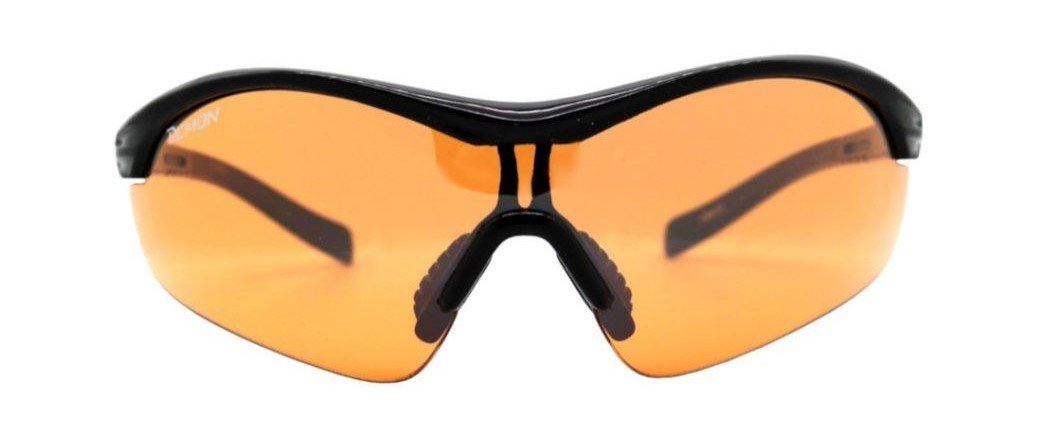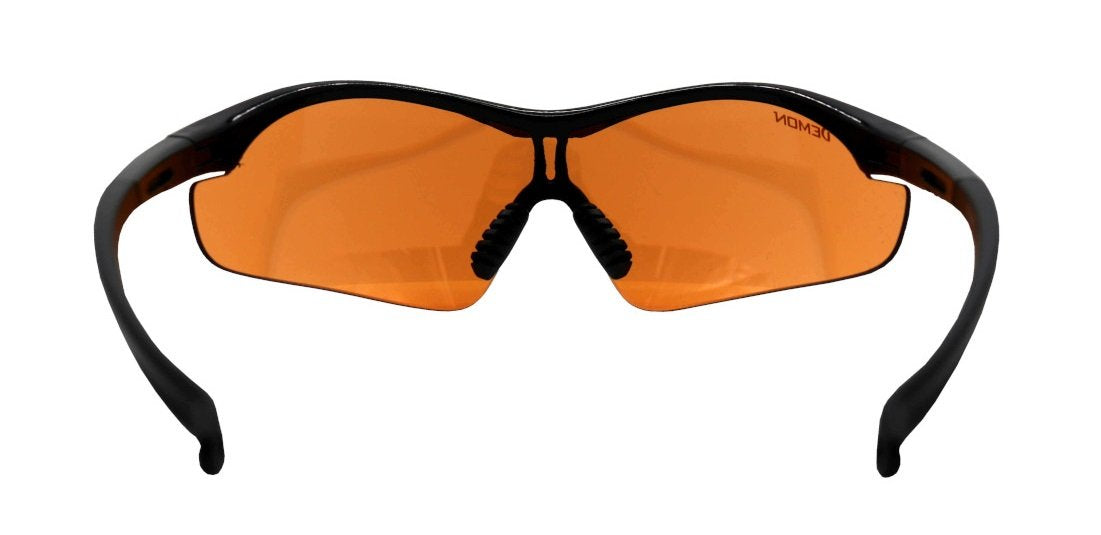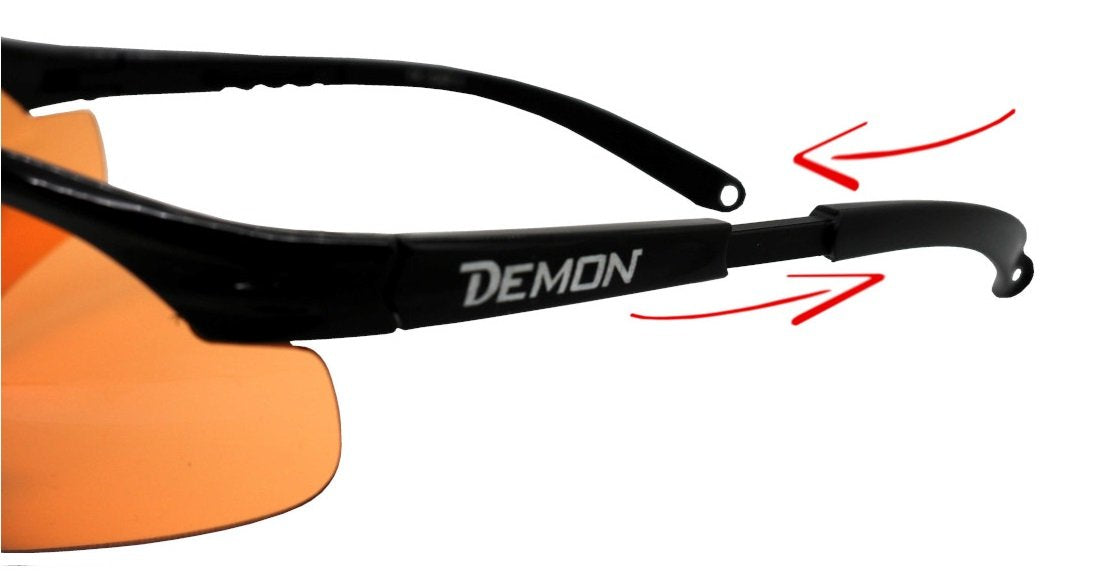 Please describeone Product
RUNNING GLASSES E TRAIL RUNNING CON LENTE ARANCIO PER GIORNATE DI METEO NUVOLOSO
VENTO è l'occhiale da Running e Trail Running con lente Arancio creato da DEMON per l'atleta che ha bisogno di una lente chiara ad alto contrasto per tutte le giornate con scarsa luminosità o meteo nuvoloso.
La montatura dell'occhiale da Running e Trail Running con lente arancio modello VENTO è in TR90, una specialand compositionsone of Carbon Fiber and Nylon.
This specialand compositionsone rende l'occhiale da Running con lente arancio il 20% più leggero rispetto i materiale convenzionali, inoltre lo rende più resistente ad urti accidentali, aumentandone duration over time. The weight therefore grazie to this specialand material and to one speciale lente in policarbonato è di solamente 35 grammi. Non lasciatevi influenzare dalla struttura della montatura.
This specialand material allows you to build large framesone, with a decreaseone of weight. It's evolutionone of the study of DEMON to offer the athlete a very high quality product.
Le aste sono regolabili per il perfetto fit avvolgendo al meglio la fisionomia della testa.
The single lens is made of polycarbonaterima qualità in categoria 2 Arancio. Filtra i raggi Uv e risulta più resistente ad urti accidentali. Infatti in caso di forti impatti risulta una sicurezza per gli occhi infatti non è come il vetro che può generare piccole schegge molto pericolose per l'occhio ma resta un unico blocco, salvaguardando i nostri occhi in modo efficace.
La lente arancio può essere utilizzata in condizioni di meteo nuvoloso, la particolarità è la colorazione ad alto contrasto che permette una visione più chiara in condizioni di luce non ottimali. E' particolarmente indicata per giornate con meteo molto nuvoloso o pioggia e per le giornate con nebbia ( specialmente nella stagione invernale)
In Trail Running la lente arancio è particolarmente apprezzata dal runner che ricerca una lente ad alto contrasto per corsa in zona di bosco molto fitto con alternanza di spiragli di luce, dove una lente trasparente risulterebbe chiara nei tratti in luce.
The unique nose pad is made of soft hypoallergenic rubber to offer a comfortable fit for every facial shape.
In endowmentsone soft microfibre case to protect from smears and clean the lenses of your glasses DEMON.
Often purchased together with the product you are visualbeing