Polarized lens
List Price
€79,90
Discounted price
€63,92
Unit price
per
Promo
Sold Out
Shippingone free starting from €100 (Valid only for Italy)
PAYMENTS ACCEPTED

In our online store, we offer a wide range of payment options to make your shopping convenient, safe and hassle-free. We are committed to ensuring a pleasant shopping experience for our customers, and to this end, we accept the following payment methods:

Credit and Debit Cards: We accept major credit and debit cards, including Visa, MasterCard, American Express and others. You can rest assured that your transactions will be safe and secure with advanced encryption technology.

PayPal: PayPal is one of the most trusted online payment platforms in the world. You can use your PayPal account to make payments quickly and securely.

It is also possible to select the new optionone PAYAPAL payment in 3 installments.

Klarna: Buy now, pay later at your favorite stores grazie Klarna. At the time of payment it is possible to divide the total purchase into three convenient installments.

Bank transfer: If you prefer to pay by bank transfer, we will provide you with all the banking information necessary to complete the transactionone. Remember that processing timesone may vary depending on your bank.

ATM Pay: ATM Pay is the digital service of the ATM circuit to make instant payments, transfersrimmoney and purchasing institutions – online and in store - simply, quickly and securely via smartphoneone.

Cash on delivery: We offer cash on delivery service, which means you can make payment directly to the courier upon delivery of your order. (€6,00 ​​will be charged for the cash on delivery service).

Satispay: Satispay it is one of the most used online payment platforms in Italy. You can use your account Satispay to make payments quickly and securely.

Apple Pay: Apple Pay is a mobile payment and digital wallet service developed by Apple Inc. It allows users to make payments in stores, within apps, and on websites using compatible Apple devices.

Google Pay: Google Pay is a mobile payment and digital wallet service developed by Google. It is designed to allow users to make payments securely and conveniently using their mobile devices, such as smartphonesone and smartwatch.

We ensure that all transactions occur securely and comply with data security standards. Additionally, we provide a simple and intuitive checkout process to make checkout a hassle-free experience.
SHIPMENTS AND RETURNS

SHIPPING

You ship itone it is free for amounts over €100,00
NB The standard shipping costone it is €6,90 (Express Courier)
For payment on delivery there is a €6,00 ​​cash on delivery service regardless of the amount.



All shipments to Italy are made via Express courier: UPS o SDA.
Shipping timesone depend on the geographical location of destinationone of the goods.
Generally all shipments to Italy are delivered within 24/48 hours from the time of shipmentone (excluding public holidays).

Every order received by 14.30pm is shipped the same day it is receivedone of the order. (Excluding orders with payment method: Bank Transfer, where you ship itone will take place after the payment has been credited)

For each shipmentone tracking code will be provided via email to be able to track the positionone of the package.

---

EASY EXCHANGE AND RETURN

1- You can contact us via the following channels to exercise the right to withdraw or exchange with another item: Site chat, Email Address: info@demonocchiali.it , By telephone on 0445/315537

2- Choose the formula for returning the package: You can choose whether to send the package to us independently with the courier you prefer, or at a cost of Euro 7,00 (rate valid for Italy, for foreign countries different rates will be applied based on the country) with GLS we provide collection service by appointment (Choose the day and morning/afternoon), it will be sufficient to close the box with adhesive tape and hand it over to the courier. (By agreement with the Bigline company)
* In case of product exchange, the redelivery will be €6,90 regardless of the amount of the product
**Excludedone of collections in: ZTL and Zone disadvantaged (where there will be a supplement)

3- Please wait for our receiptone for the rimbag (on the same day of receptionone, in case of return, it will be made on rimbag), or tell us the model and color with which you intend to exchange.

4- Wait for the return (in case of exchange) and have fun with the new glasses DEMON.

For more information on returns click here
HOW TO CONTACT US

Do you want to speak to one of our operators for more information or which product to choose based on your needs?

You can contact us in the way you prefer:

- By telephone: By calling the number 0445/315537
- Whatsapp: By writing to us at 0445/315537
- Instant chat: At the bottom of the page you will find the icon
PRODUCT INFORMATION
Supports optical frames with medium dimensions - For example, a 13,50 cm WIDTH x 5,00 cm HEIGHT optical frame fits perfectly
GRADUATED LENSES
Possibility of applying graduated lenses for correctionone diopter on ski goggles.
For information send an email to info@demonocchiali.it or contact us at CAT
, attaching the ophthalmology prescription.
Prosthesisone UVs:
UV400 (Maximum protectionone
GRAPE
e
UV-B
)
Frame Color:
Matt Black
Lens Type:
Polarized lens – Anti-fog treatment
Other:
Double Spherical Lens
Compatible:
OTG (Can be used with optical frames)
In Endowmentsone:
Microfibre case
Sports:
Ski – Snowboard
Fit:
Unisex (Man and Woman)
Dimensions:
Width: 175mm; Height: 88mm
Visualize complete details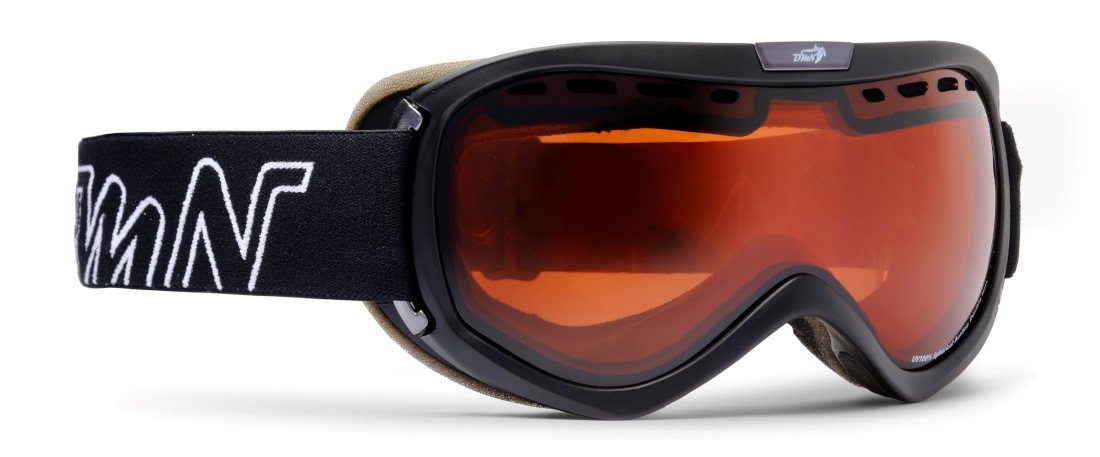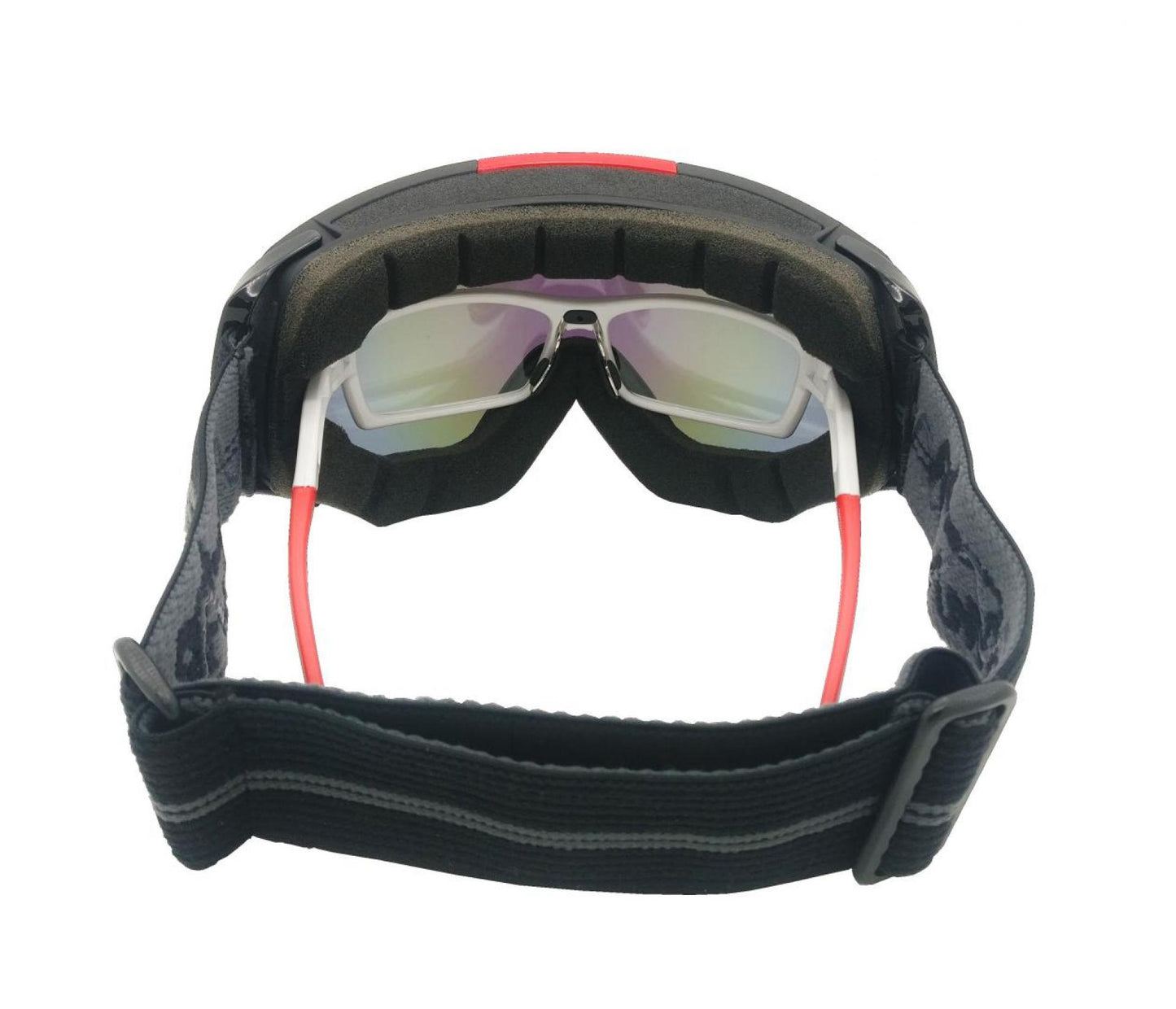 Please describeone Product
SNOWBOARD GOGGLE WITH POLARIZED LENS DPOL OTG FOR EYEGLASSES MODEL RAPTOR
RAPTOR it is the new model of the DMN line, it is the Snowboard mask with OTG Polarized lens for eyeglasses designed and engineered for all conditionsone of light. Materials of primhe quality, high technicality, and very wide field of vision are the strengths that make it RAPTOR the snow goggle par excellence. Those who ski or snowboard know very well the qualities that a goggle must have, in fact the primThe thing to consider when choosing a mask is the fit to the face. RAPTOR grazie its great versatility and its specialand sponge is able to adapt perfectly to every type of face, confirming a comfort that will amaze you right from the startrimor moment. The design is studied in detail, the particular line will make you observe it from all over the track, the mirrors and the latest fashion colors will certainly not make you go unnoticed. The specialthe wide-ranging side fins allow a RAPTOR to adapt perfectly to every type of helmet on the market.
Description:
OTG (Over The Glasses) means the high compatibility of the product in simultaneous use with prescription glasses.
This makes it possible to practice your favorite sport with maximum comfort and perfect visibilityone of the track and off-piste that only your own eyeglasses can offer.
The OTG Polarized Snowboard goggle aesthetically looks like a normal snow goggle, there are some specialthe parts shaped in the profile of the sponge and in some models the frame is also specially shaped for the allocationone of your optical frame.
Using a Polarized OTG Snowboard Goggle allows the Rider not to have to use it clip graduated during the ride, but it is simply possible to wear your optical frame at the same time as the snowboard goggle.
La OTG Polarized Snowboard Goggles for prescription glasses RAPTOR protects from UV rays grazie to speciale Double Anti-fog Lens of coloursone High contrast category 2 orange. This particular lens performs notable functions and it is no coincidence that it has confirmed itself as one of the best lenses on the market. In Primis the particular colorone creates a greater contrast which allows you to see every ripple in the snow even in moments of low light. Furthermore, the Orange lens allows for more prolonged use because even when the brightness of the slopes drops at the end of the day, it continues its work, creating contrast, allowing you to see the slope better than common category 3 smoke lenses. anti-fog treatment in combinationsone with the double lens prevents formationone condensation on the inside, caused by the temperature difference, which causes the lens to fog up. There spherical lens in addition to the aesthetic factor, it allows you to create a frame that best adapts to the physiognomy of the face.
Le polarized lenses they allow you to shield the glare and those annoying reflections that are created when sunlight reflects on reflective surfaces, such as the wet asphalt of the road, a body of water or a metal surface.
For the practice of sport, the polarized lens is particularly appreciated. Particularly for water sports and for those who practice hiking and mountaineering. The polarized lens is an excellent defense for the athlete's eyes because it contrasts and diverges the reflections of polarized light from reflective surfaces such as water or ice. Also used in the practice of any outdoor sport that requires protectionone of the eyes is highly appreciated for its high contrast and visualsone clearer. It therefore guarantees maximum relaxation for the eyes even with very prolonged use and with very strong light intensity.
The advantages of polarized lenses are:
Better you perceiveone of the contrast
Visionone clearer
No modification of natural colors
Eliminatione of transverse reflections
The frame is ultra-light, elastic and resistant to high and low temperatures as well as accidental impacts, and represents a guarantee in its structure reduced to the bare minimum, to be able to widen the field of vision and offer greater safety from lateral impacts. The enlarged holes in the frame allow for greater ventilationone for the eyes allowing you to have that constant sense of relaxation that lasts until the last descent.
The side fins combined with the adjustable 3D elastic allow perfect adaptation to any type of helmet.
The elastic is equipped with a silica insertone for greater grip on the helmet.
In endowmentsone soft microfibre case to protect from smears and clean the lens of your DMN mask.
Often purchased together with the product you are visualbeing